Website Designer in Navi Mumbai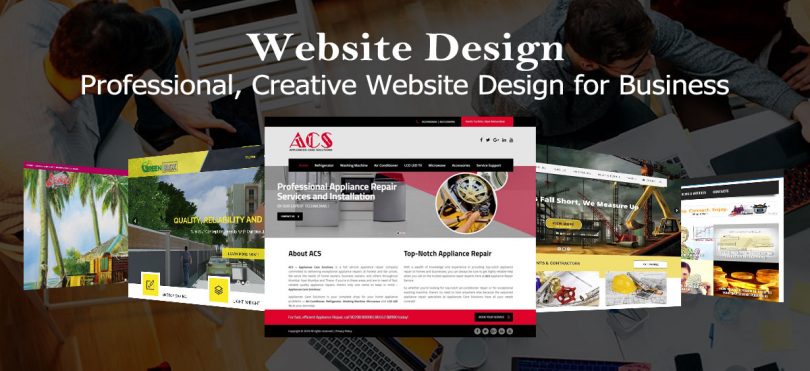 We're a close-knit team of interaction website designers and strategists that help us, design better. Our performance, efforts, and client satisfaction speaks for us. Most importantly, we believe in long term relationships with our clients. To add more and more to our client list from the reference of our existing one.
Affordable Website Design and Development:
Your website is your most potent marketing tool in today's tech-savvy world. It has to be beautifully designed and must be informative. It allows you to reach out to potential clients and customers. At Axial Worldwide Corporation, we design and develop affordable and economical websites in India. This allows you to build a strong online presence and reach out to your target audience.
Our strategy to web design and development is to use it as a value-creation and analysis tool. The sites are designed with the sole purpose of increasing your traffic and arousing interest in your business. Quality presentation of the content is the hallmark of our service and this helps you gain a competitive edge.
E-commerce Solutions:
Our imaginative eCommerce solutions with cutting-edge facilities utilizing an appropriate security approach that drives business results.
CMS Web Development:
We implement robust CMS (Content Management Systems) that allows you to manage all aspects of the website easily. This also saves your money on future updates.
WordPress & WOO Commerce:
People love and like updated websites. WordPress is the only effective content management system that helps you to change the presence of your website within a short period.
Domain Registration:
"Get the Domain Name of your Dreams …". We provide the essential tools that businesses need to build and manage your online presence.
Enjoy our most reliable, top-rated state-of-the-art web hosting server infrastructure with 99.9% uptime, speed, and 24/7 customer support.
Maintenance & ReDesign:
Get a stylish, effective, SEO optimized, and responsive website to enable your business to grow at very affordable rates.
SEM/SMO:
Search Engine Marketing (SEM) and Social Media Optimization (SMO), let your businesses scale new heights with our effective digital marketing strategic approach.
Bulk SMS:
In this age of iPhone and mobile revolution in the real world and context-driven experiences, it is extremely essential to stay in touch with the customers. SMS is a text messaging service, whereas Bulk SMS is the fastest way to send short messages within groups to several members, just within a few seconds.
For quotation, you may call: 9702988924 or drop a line on info@axialworldwide.com.
For reference kindly visit: Google Sites
---