Jaina Free Middle School – Thanjavur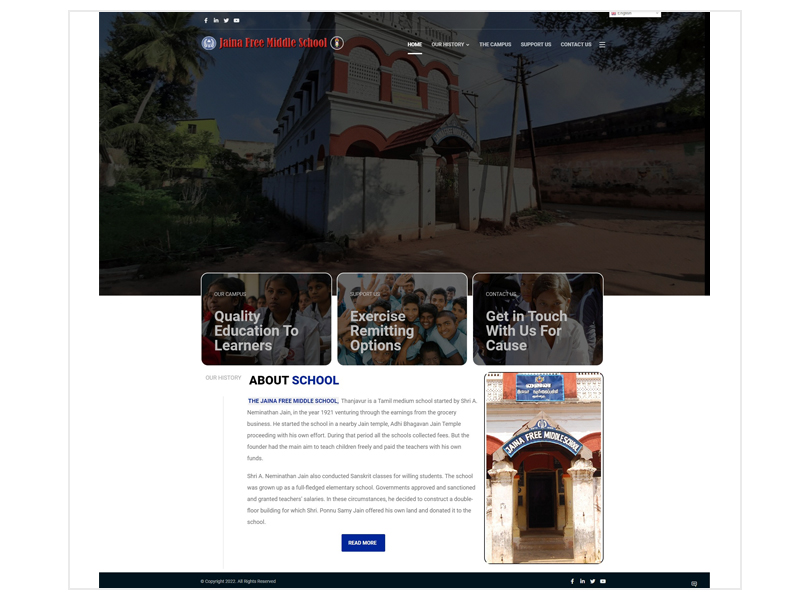 THE JAINA FREE MIDDLE SCHOOL, Thanjavur is a Tamil medium school started by Shri A. Neminathan Jain, in the year 1921 venturing through the earnings from the grocery business. He started the school in a nearby Jain temple, Adhi Bhagavan Jain Temple proceeding with his own effort. During that period all the schools collected fees. But the founder had the main aim to teach children freely and paid the teachers with his own funds.
Shri A. Neminathan Jain also conducted Sanskrit classes for willing students. The school was grown up as a full-fledged elementary school. Governments approved and sanctioned and granted teachers' salaries. In these circumstances, he decided to construct a double-floor building for which Shri. Ponnu Samy Jain offered his own land and donated it to the school.