JGC Trading and Contracting W.L.L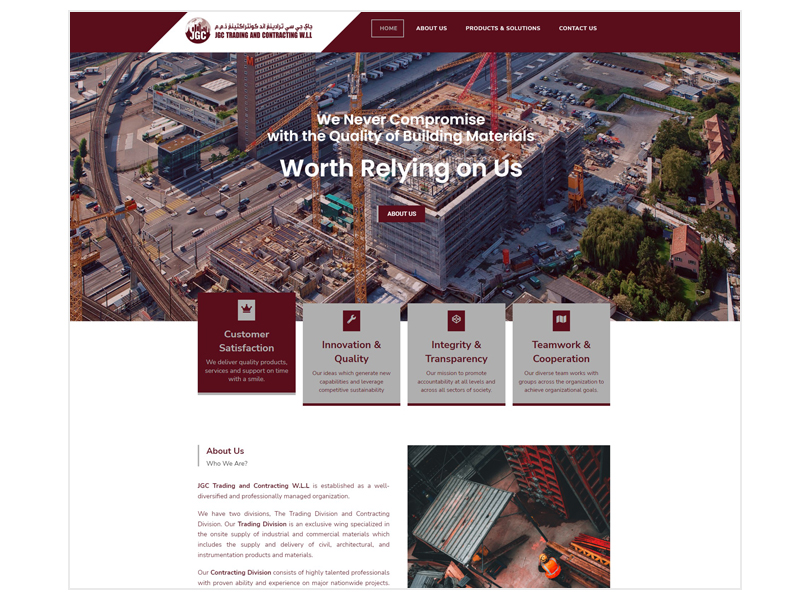 JGC Trading and Contracting W.L.L is established as a well-diversified and professionally managed organization. We have two divisions, The Trading Division and Contracting Division. Our Trading Division is an exclusive wing specialized in the onsite supply of industrial and commercial materials which includes the supply and delivery of civil, architectural, and instrumentation products and materials.
Our Contracting Division consists of highly talented professionals with proven ability and experience on major nationwide projects. Our multi-disciplined international workforce is having sound technical knowledge and capabilities. We are providing our clients with an array of services in the fields of commercial and industrial projects.
Our client relationships are the foundation of our success, and our primary goal is to help each of our clients achieve their vision. We do this by carefully managing the details and complexities of each project and communicating constantly with our team.