Victory Greenhouse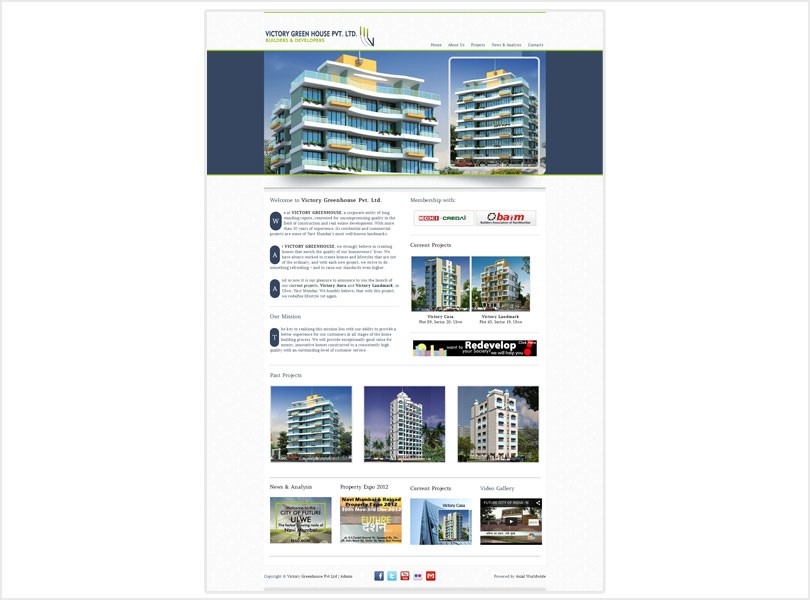 We at VICTORY GREENHOUSE, a corporate entity of long-standing repute, renowned for uncompromising quality in the field of construction and real estate development. With more than 10 years of experience, its residential and commercial projects are some of Navi Mumbai's most well-known landmarks.
At VICTORY GREENHOUSE, we strongly believe in creating homes that enrich the quality of our homeowners' lives. We have always worked to create homes and lifestyles that are out of the ordinary, and with each new project, we strive to do something refreshing – and to raise our standards even higher.
And so now it is our pleasure to announce to you the launch of our current projects, Victory Aura and Victory Landmark, in Ulwe, Navi Mumbai. We humbly believe, that with this project, we redefine lifestyle yet again.