Mata Ki Chowki aur Jagran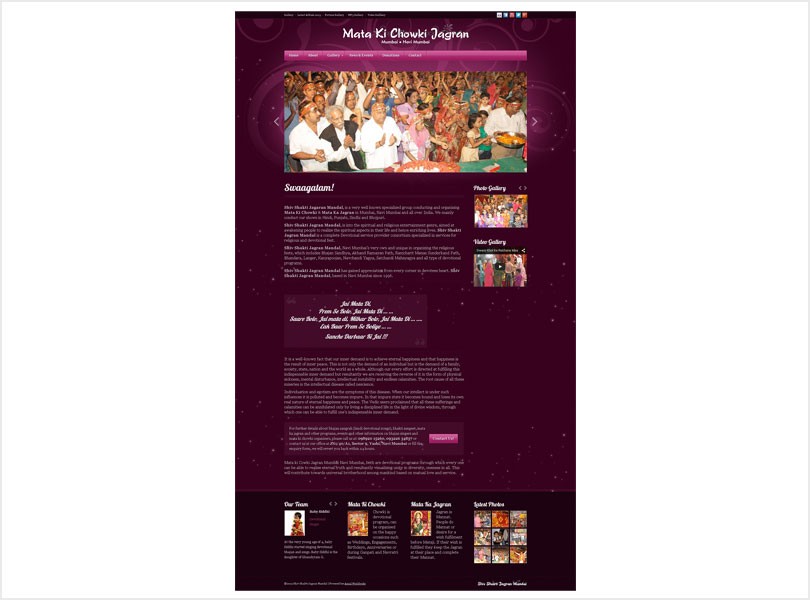 Shiv Shakti Jagaran Mandal, is a very well known specialized group conducting and organising Mata Ki Chowki & Mata Ka Jagran in Mumbai, Navi Mumbai and all over India. We mainly conduct our shows in Hindi, Punjabi, Sindhi and Bhojpuri.
Shiv Shakti Jagran Mandal, is into the spiritual and religious entertainment genre, aimed at awakening people to realize the spiritual aspects in their life and hence enriching lives. Shiv Shakti Jagran Mandal is a complete Devotional service provider consortium specialized in services for the religious and devotional fest.
Shiv Shakti Jagran Mandal, Navi Mumbai's very own and unique in organizing the religious fests, which includes Bhajan Sandhya, Akhand Ramayan Path, Ramcharit Manas Sunderkand Path, Bhandara, Langer, Kanyapoojan, Navchandi Yagya, Satchandi Mahayagya and all types of devotional programs.
Shiv Shakti Jagran Mandal has gained appreciation from every corner of devotees hearts. Shiv Shakti Jagran Mandal, based in Navi Mumbai since 1996.