Great Value Exports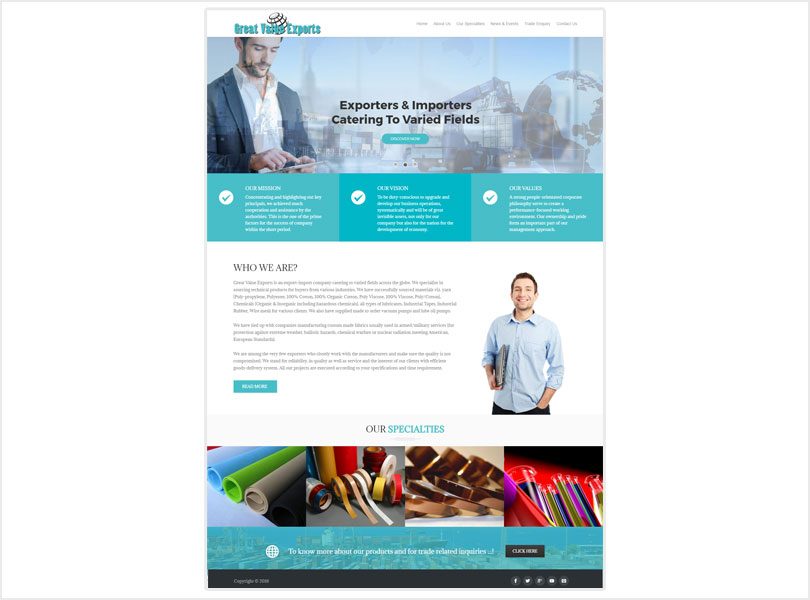 Great Value Exports has a management team that is well experienced, solution-focused, very well motivated with a drive to attain challenges.
Our goal is to be your business partner playing an active role in helping you source the right material at a competitive price, thus helping your business grow.
We are confident in sourcing and supplying you with unique products that are not readily available and are made to order. We would be gratified to be your first choice in sourcing and supplying material for all your technical needs.