Dadan Enterprises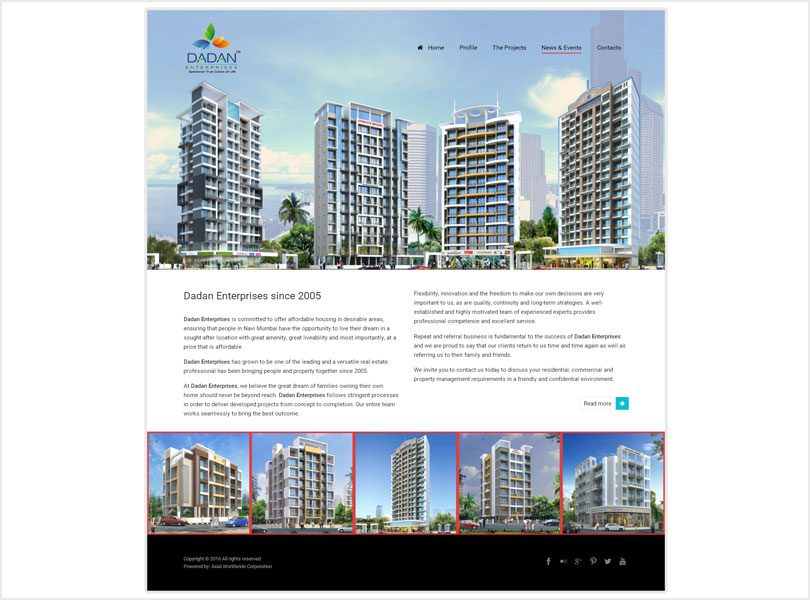 Dadan Enterprises is committed to offering affordable housing in desirable areas, ensuring that people in Navi Mumbai have the opportunity to live their dream in a sought-after location with great amenity, great liveability, and most importantly, at a price that is affordable.
Dadan Enterprises has grown to be one of the leading and versatile real estate professionals who have been bringing people and property together since 2005.
At Dadan Enterprises, we believe the great dream of families owning their own homes should never be beyond reach. Dadan Enterprises follows stringent processes in order to deliver developed projects from concept to completion. Our entire team works seamlessly to bring the best outcome.