Anjuman Khairul Islam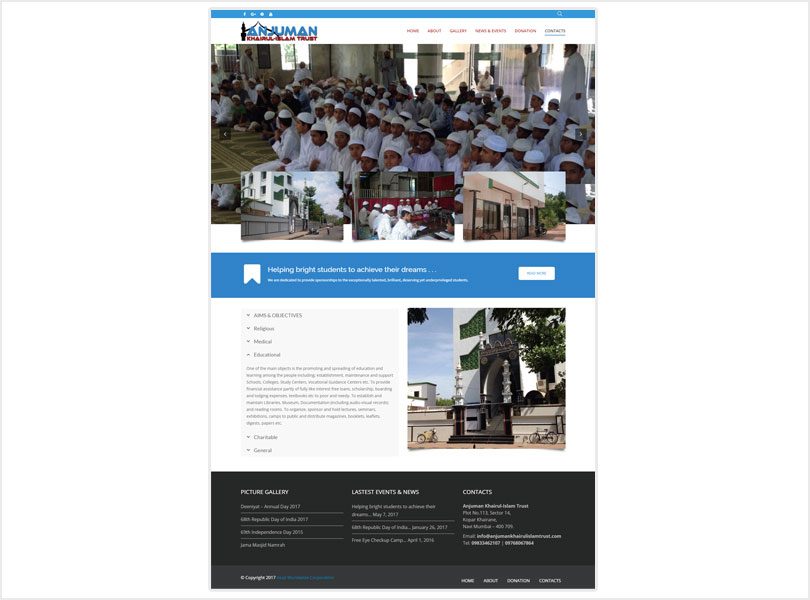 Anjuman Khairul Islam, Social Group Koparkhairne, Navi Mumbai, is dedicated to provide scholarships and sponsorships to the exceptionally talented, brilliant, deserving yet underprivileged students from low-income families, by providing financial and other assistance (i.e payment of school fees, purchase of books, uniform etc.) for those students who need it the most, irrespective of the gender.
The primary focus of the Scholarship Program is to assist dropout students or exceptionally brilliant students who lack behind due to financial reasons and wish to continue with their studies upto 12th standard in any stream, so that they do not face significant barriers to their academic success.
We are confident that you will support us in this good cause as Donors, Supporters and Facilitators. May ALLAH reward you in a thousand fold, for the contribution generously in this cause.
Please do not hesitate to contact us with any queries you may have, or your intention please call: Abbas Mulla at his mobile number: 9819414864 or write to: info@anjumankhairulislamtrust.com.