YK Business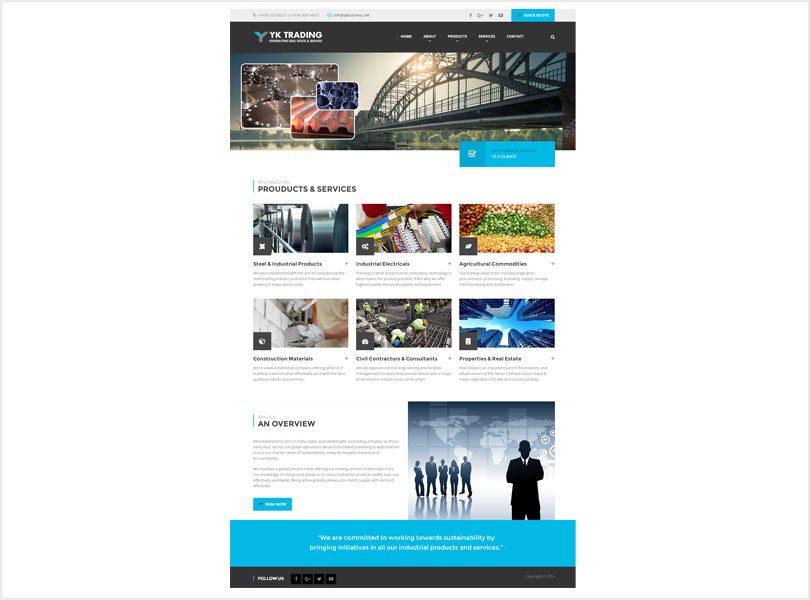 We established in 2015 in Doha-Qatar and started with our trading activities in those early days. Across our global operations, we are committed to working in ways that are true to our charter values of Sustainability, Integrity, Respect, Honesty, and Accountability.
Today, commodity trading is the central core of our company and we are working with our modern and advanced ability to lay off or take on risks. Against an environment of the volatile market for many-core commodities across the board from food to industrial materials, the industry is on the verge of substantial change over the coming years.
The market is witnessing eroding margins as competitive intensity, information transparency, and the capital requirements of the business all on the rise.
We maintain a global presence that offering our trading services in the major hubs. Our knowledge on the ground allows us to source industrial products swiftly and cost-effectively worldwide. Being active globally allows us to match supply with demand efficiently.