Uni Plus India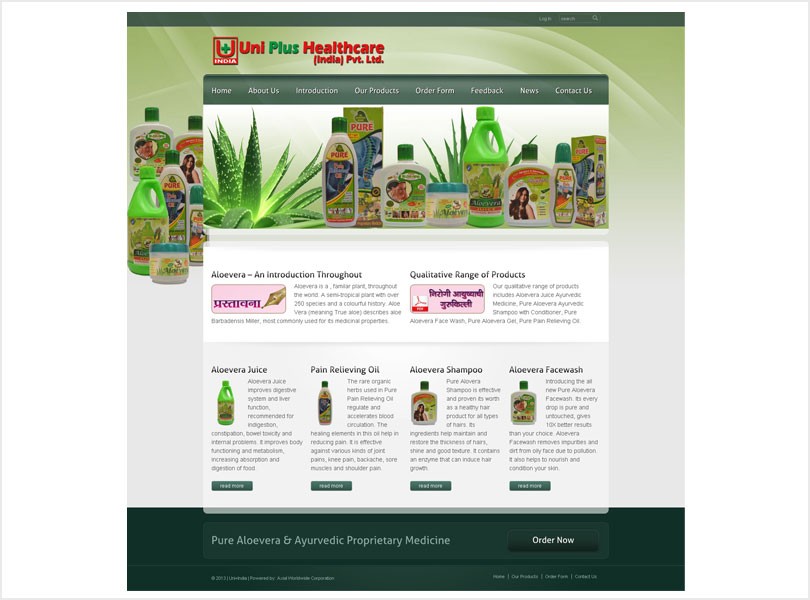 Uni Plus Healthcare (India) Pvt. Ltd. is India's largest company that has evolved expertise in the domain of manufacturing and marketing aloe vera, herbal, and ayurvedic proprietary medicine.
Our qualitative range of products includes Aloe Vera Juice Ayurvedic Medicine, Pure Aloe vera Ayurvedic Shampoo with Conditioner, Pure Aloe vera Face Wash, Pure Aloe Vera Gel, Pure Pain Relieving Oil.
Incepted in the year 2008, Uni+Plus aspires to lead the competition by providing pure herbal aloe vera products. The Managing Director of the company, Mr. Vijay Gavali has incorporated his deep knowledge and experience to deliver natural products worldwide.