Thermocoat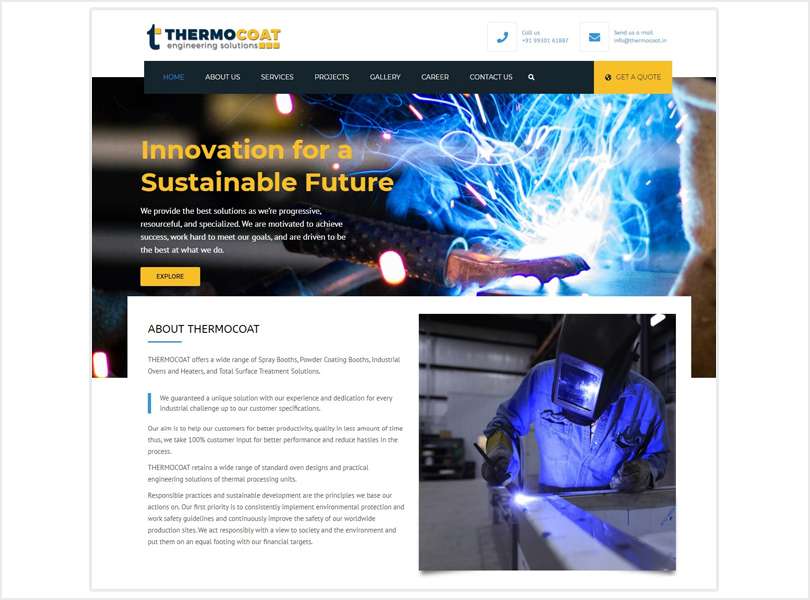 THERMOCOAT offers a wide range of Spray Booths, Powder Coating Booths, Industrial Ovens and Heaters, and Total Surface Treatment Solutions.
We guaranteed a unique solution with our experience and dedication for every industrial challenge up to our customer specifications. Our aim is to help our customers for better productivity, quality in less amount of time thus, we take 100% customer input for better performance and reduce hassles in the process. THERMOCOAT retains a wide range of standard oven designs and practical engineering solutions for thermal processing units.
Responsible practices and sustainable development are the principles we base our actions on. Our first priority is to consistently implement environmental protection and work safety guidelines and continuously improve the safety of our worldwide production sites. We act responsibly with a view to society and the environment and put them on an equal footing with our financial targets.