Sumaiya Education Society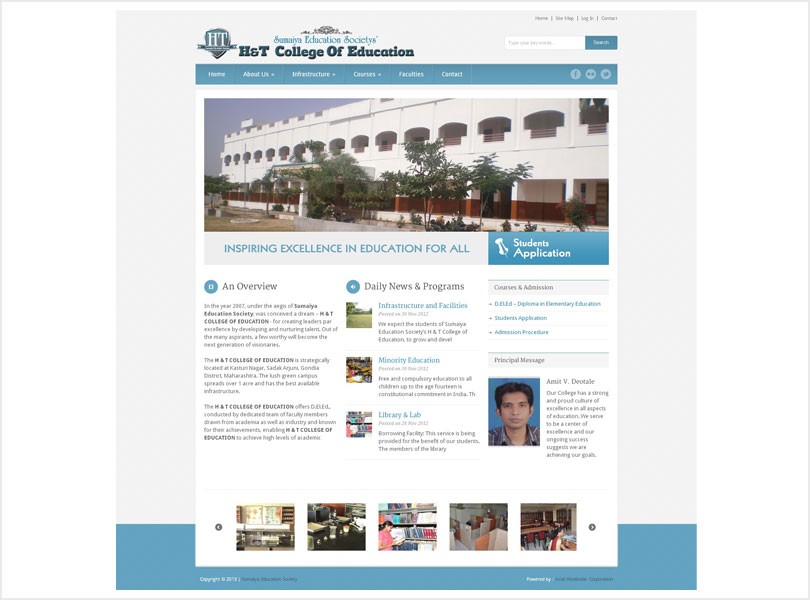 In the year 2007, under the aegis of Sumaiya Education Society, was conceived a dream – H & T COLLEGE OF EDUCATION – for creating leaders par excellence by developing and nurturing talent. Out of the many aspirants, a few worthy will become the next generation of visionaries.
The H & T COLLEGE OF EDUCATION is strategically located at Kasturi Nagar, Sadak Arjuni, Gondia District, Maharashtra. The lush green campus spreads over 1 acre and has the best available infrastructure.
The H & T COLLEGE OF EDUCATION offers D.El.Ed., conducted by a dedicated team of faculty members drawn from academia as well as industry and known for their achievements, enabling H & T COLLEGE OF EDUCATION to achieve high levels of academic