Siddhi Placement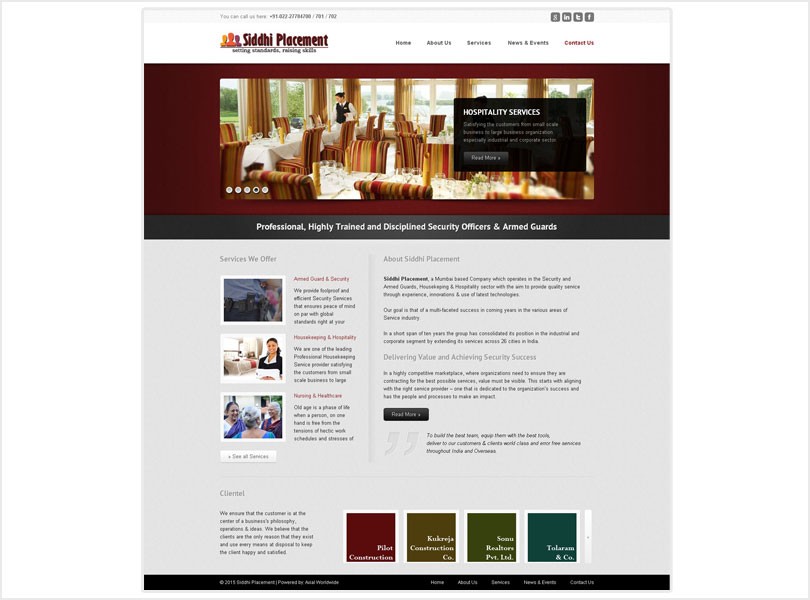 Siddhi Placement, a Mumbai-based company that operates in the Security and Armed Guards, Housekeeping & Hospitality sector with the aim to provide quality service through experience, innovations & the use of the latest technologies.
Our goal is that of a multi-faceted success in coming years in the various areas of the Service industry.
In a short span of ten years, the group has consolidated its position in the industrial and corporate segment by extending its services across 26 cities in India.
In a highly competitive marketplace, where organizations need to ensure they are contracting for the best possible services, the value must be visible. This starts with aligning with the right service provider – one that is dedicated to the organization's success and has the people and processes to make an impact.