Khushi Fab Tex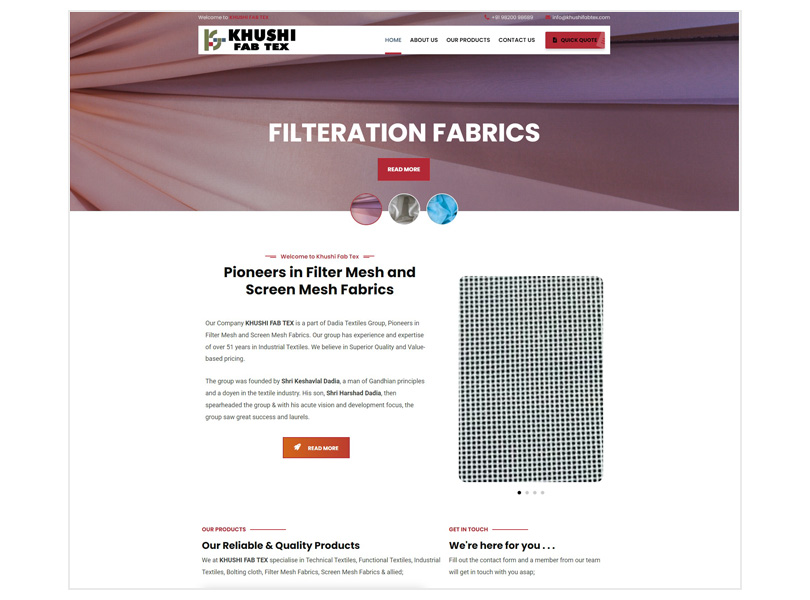 KHUSHI FAB TEX is a part of Dadia Textiles Group, Pioneers in Filter Mesh and Screen Mesh Fabrics. Our group has experience and expertise of over 51 years in Industrial Textiles. We believe in Superior Quality and Value-based pricing.
The group was founded by Shri Keshavlal Dadia, a man of Gandhian principles and a doyen in the textile industry. His son, Shri Harshad Dadia, then spearheaded the group & with his acute vision and development focus, the group saw great success and laurels.
Then the reigns were taken over by Mr Viral Dadia, a third-generation entrepreneur. He is currently in charge of operations and a key brain behind the designing and development of several industries-based products. The company Khushi Fab Tex has maintained a steady growth in volumes and profits over the years and had a profitable year even during the tough covid times.