Hi Touch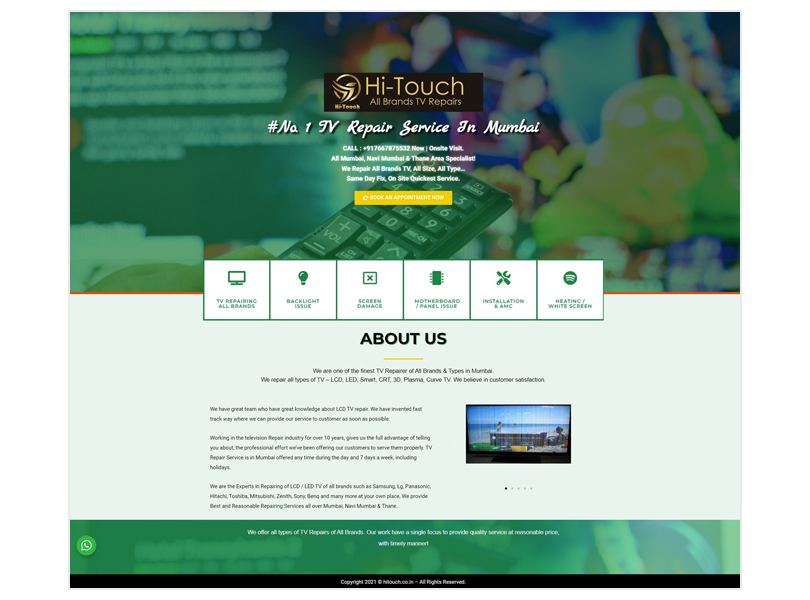 We are one of the finest TV Repairer of All Brands & Types in Mumbai. We repair all types of TV – LCD, LED, Smart, CRT, 3D, Plasma, Curve TV. We believe in customer satisfaction. We have great team who have a great knowledge about LCD TV repair. We have invented fast track way where we can provide our service to customer as soon as possible.
Working in the television Repair industry for over 10 years, gives us the full advantage of telling you about, the professional effort we've been offering our customers to serve them properly. TV Repair Service is in Mumbai offered any time during the day and 7 days a week, including holidays.
We are the Experts in Repairing of LCD / LED TV of all brands such as Samsung, Lg, Panasonic, Hitachi, Toshiba, Mitsubishi, Zenith, Sony, Benq and many more at your own place, We provide Best and Reasonable Repairing Services all over Mumbai, Navi Mumbai & Thane.