Blue Splash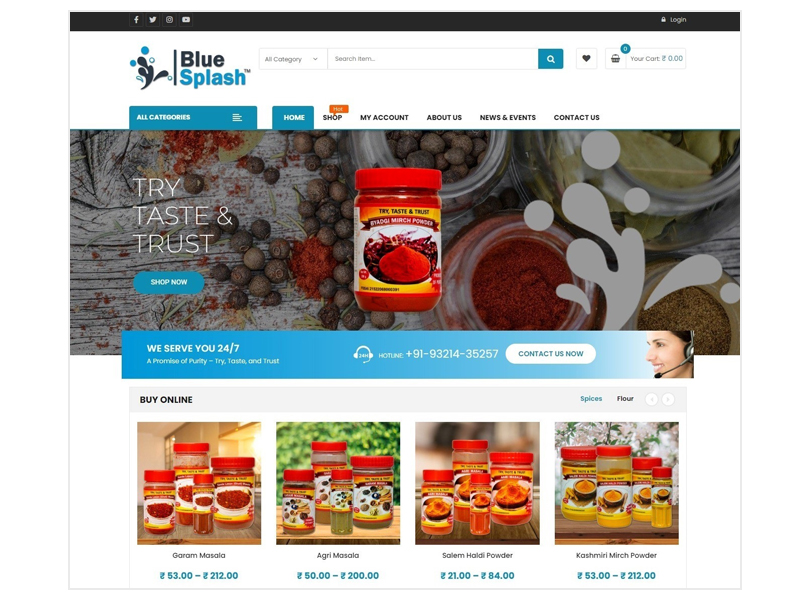 We at Blue Splash pay homage to the dedication of every Indian woman in the kitchen! making every effort to ensure that it is only the natural & purest form of spices that reaches countless Indian homes.
Spices have a long and ancient history, especially in India, where they are a part of life and heritage, they are the most common Cords that bind us together in this country with a legion of traditional cuisines that had always been rich in flavor & intricacy and the reason for that is the prudent usage of spices which enhance the flavor and aroma with numerous health benefits.
We grind but do not blend our spices in any manner. Our passion for flavors and the promise of purity is our USP. We pick up the most superior quality of spices that are fresh and process them so that every kitchen spice box is rich with pure flavor and aroma.