Arise Umrah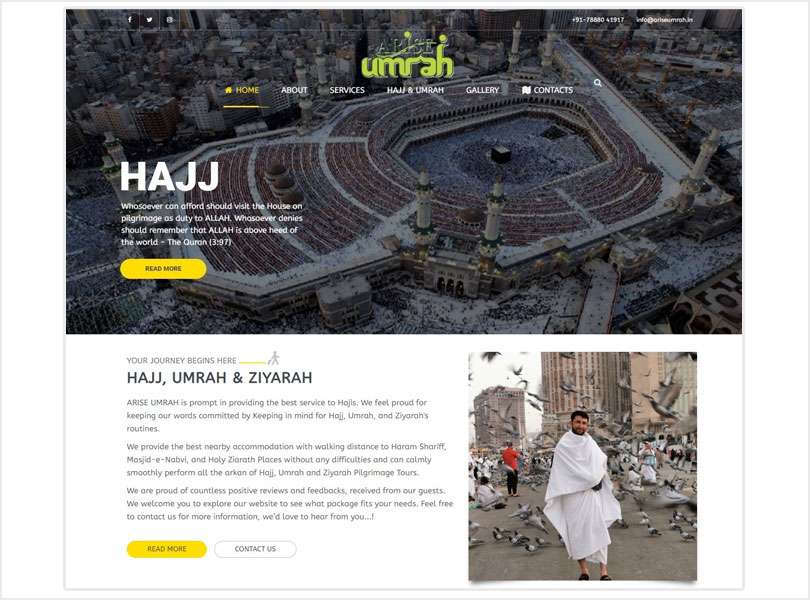 ARISE UMRAH is prompt in providing the best service to Hajis. We feel proud for keeping our words committed by Keeping in mind Hajj, Umrah, and Ziyarah's routines.
We provide the best nearby accommodation within walking distance to Haram Shariff, Masjid-e-Nabvi, and Holy Ziarath Places without any difficulties and can calmly smoothly perform all the arkan of Hajj, Umrah, and Ziyarah Pilgrimage Tours.
We are proud of countless positive reviews and feedback, received from our guests. We welcome you to explore our website to see what package fits your needs. Feel free to contact us for more information, we'd love to hear from you…!