Agri Lands India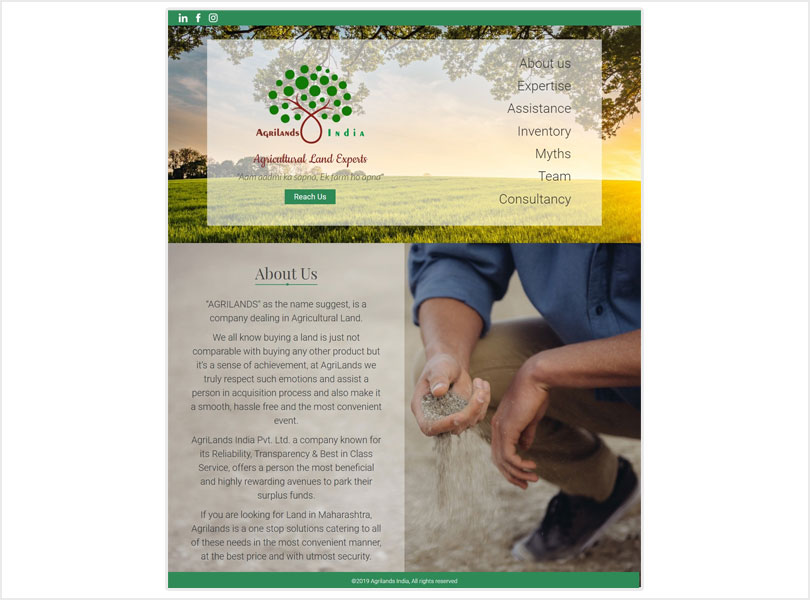 "AGRILANDS" as the name suggests, is a company dealing in Agricultural Land.
We all know buying land is just not comparable with buying any other product but it's a sense of achievement, at AgriLands we truly respect such emotions and assist a person in the acquisition process and also make it smooth, hassle-free, and the most convenient event.
AgriLands India Pvt. Ltd. a company known for its Reliability, Transparency & Best in Class Service, offers a person the most beneficial and highly rewarding avenues to park their surplus funds.
If you are looking for Land in Maharashtra, Agrilands is a one-stop solution catering to all of these needs in the most convenient manner, at the best price, and with utmost security.